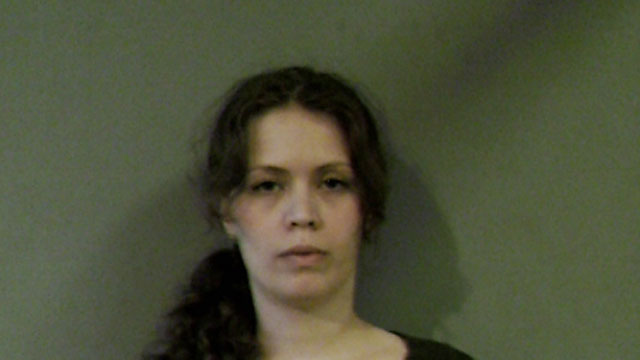 Nora Mahoney was charged with trying to rob a gas station with a knife. (CT State Police)
BOLTON, CT (WFSB) -
A 30-year-old woman was arrested after police said she attempted to rob a gas station in Bolton with a switchblade earlier this month.
The armed robbery was reported at Bolton Gulf Station located at 262 Boston Tnpk. Just before 10 p.m. on Dec. 13.
Police said Manchester resident Nora Mahoney confronted the store clerk with a switchblade and demanded money from the register. Mahoney "moved toward the clerk and climbed on top of the sales counter," police said.
Police said the unidentified clerk was able to get to a legally-registered firearm, which caused Mahoney to get down from the counter and leave the store.
No shots were fired and the clerk or patrons did not report any injuries to police.
Nothing was stolen from the store, police said.
After police conducted interviews and gathered evidence, Mahoney was arrested on Wednesday. She was charged with first-degree criminal attempt to commit robbery and first-degree conspiracy to commit robbery.
Mahoney is being held on a $100,000 bond. She is expected to be arraigned at Rockville Superior Court on Wednesday.
Copyright 2015 WFSB (Meredith Corporation). All rights reserved.