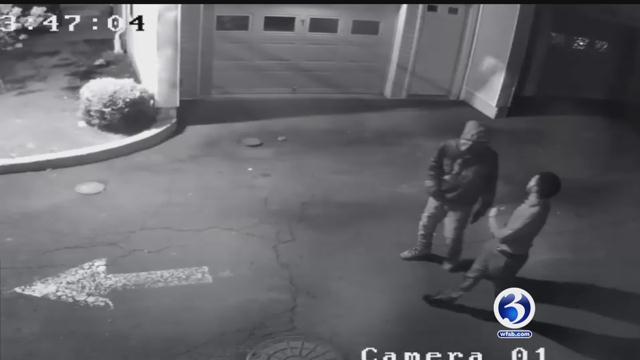 Stamford Police Department released this video of the shooting.
STAMFORD, CT (WFSB) -
The Stamford Police Department is looking for some help tracking down three people who were caught on camera shooting a firearm that hit objects in the city this weekend.
The shooting took place in the area of 20 Spruce St. early Sunday morning.
No one was hit by the bullets. However, police said bullets struck a vehicle and the side of a building.
A Nissan Altima was seen leaving the scene, minutes before the shooting, police said.
Anyone with any information is asked to call the Stamford Police Department at 203-977-4444. All calls will be kept confidential.
To view the full video on your mobile device, click here.
Copyright 2015 WFSB (Meredith Corporation). All rights reserved.