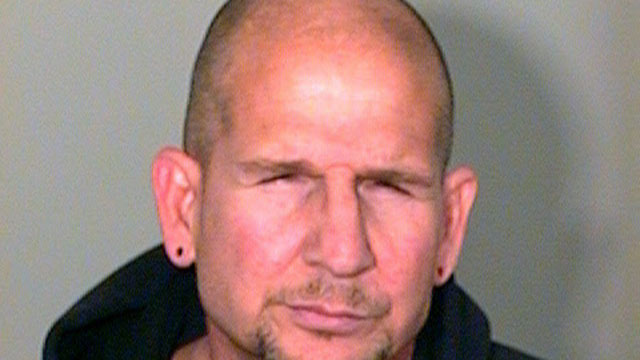 Robert Rich was charged with threatening. (New London Police Department)
NEW LONDON, CT (WFSB) -
A Groton man was arrested after police said he blow up buildings in New London on Wednesday morning.
Police were dispatched to the city's Tax Office after receiving threats from an upset male just 11 a.m.
Officials said 54-year-old Robert Rich was upset about his past due motor vehicle tax bill and that he could not pay it with a debit card.
Rich stated "before this is over more buildings will be blown up and you've ruined Christmas," according to police.
His plate was ultimately broadcasted out to local departments and motor vehicle offices.
Officials reportedly attempted to locate the male, but were not able to due to no information on his current address.
Rich was arrested after his vehicle was located at the Department of Motor Vehicle Office in Old Saybrook. He was second-degree threatening and second-degree breach of peace.
Rich is being held on $2,500 bond.
Copyright 2015 WFSB (Meredith Corporation). All rights reserved.