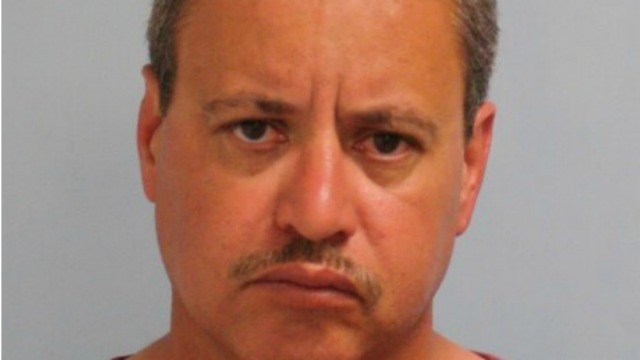 Edgardo Santos was charged with four-counts of assault on a police officer among other charges. (Willimantic Police Department)
WILLIMANTIC, CT (WFSB) -
Willimantic police said four officers were assaulted Christmas night after a man became combative with officers.
A female officer was at a home on Ives Street around 10 p.m. Friday responding to an incident with the suspect, 49-year-old Edgardo Santos became upset and fought with the officer.
Police were finally able to subdue Santos and transported him to the Willimantic Police Department for processing.
Police said Santos became combative again when at the station, fighting with several officers. Police were able to secure him into a holding cell at which time he begun spitting blood at several of the officers.
Santos is facing several charges including four-counts of assault on a police officer, interfering with police, breach of peace and criminal trespass. He is being held on a $100,000 bond and is expected to be arraigned on Monday in Danielson Superior Court.
Three Willimantic officers were treated at Windham Hospital for blood exposure, including one who was bite on his hand during in the incident in the holding cell. Additionally, the initial responding female officer was treated for a leg injury and later released.
Copyright 2015 WFSB (Meredith Corporation). All rights reserved.