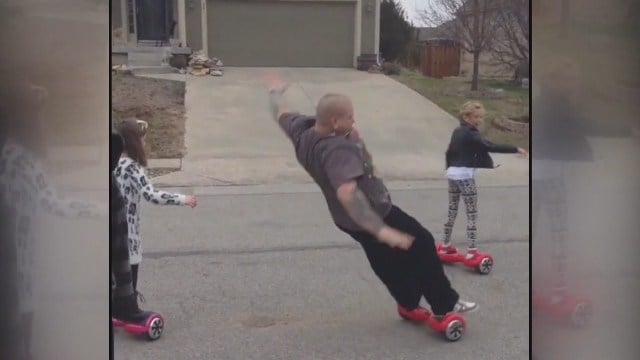 (CBS photo)
LOS ANGELES (CBS) -
Hoverboards were a best-seller over the holidays, despite fire and potential injury warnings.
The gifts were mostly for children but some parents wanted to try them and the results have been funny for the internet and painful for the users.
Social media sites have blown up with parents attempting to take their kids' hoverboards out for a joy ride only to find themselves cruisin' for a bruisin'.
The hashtag #hoverboardfails has gone viral.
Florida Congressman Carlos Curbelo shared a photo of his arm in a sling and Tweeted "#hoverboard is for kids. My daughter got it. I ended up in the ER."
Just before Christmas, the U.S. Consumer Product Safety Commission reported the number of injuries associated with hoverboards and fires due to overheated batteries had spiked 35 percent. That number is expected to rise dramatically in the post-holiday tally.
That worries some safety experts.
"You have a product that doesn't have to meet any safety requirements and is finding its way to the U.S. market," said Sean Kane, The Safety Institute.
© 2015 CBS Interactive Inc. All Rights Reserved.