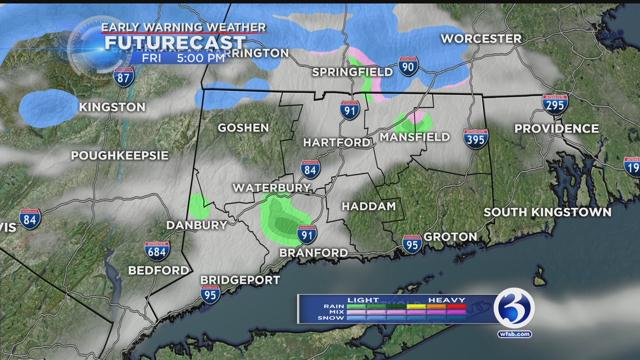 ROCKY HILL, CT (WFSB) -
New Year's Day could bring flurries for parts of the state.
A few flurries could fall in northern half of Connecticut during Friday afternoon.
"We could see some minor, very minor accumulations of snow," WFSB Meteorologist Mike Cameron said.
Temperatures are expected to be in the 40s.
"Lake-effect snow showers over New York State will have a little more 'staying power' and meander over the Catskills and Hudson Valley and into Connecticut, especially later in the afternoon," Cameron said.
There will be limited sunshine and a little bit of breeze.
"We will see a moderate chill to the air," Cameron said.
Cameron said the weather for the next few days will not be stormy.
To read the full technical discussion, click here.
Copyright 2016 WFSB (Meredith Corporation). All rights reserved.