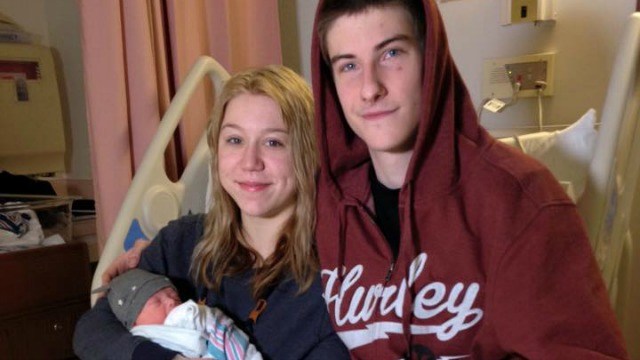 Nimson James Carr was born at 12:02 a.m. on Friday making him the first baby born in Connecticut in 2016. (WFSB)
FARMINGTON, CT (WFSB) -
A Bristol couple welcomed the first baby of 2016 born in Connecticut.
Nimson James Carr was born just after midnight at UConn Health in Farmington.
His parents told Eyewitness News they are overjoyed and a little overwhelmed. The baby's mother, Sarah Carr, said she was in labor for around 20 hours.
"I've waited so long to meet him, and we had another two weeks but he wanted to come when he wanted to come," she said.
Despite being a little sleep deprived, the couple was all smiles Friday morning.
"We kept him in the nursery last night so we can get our last night of sleep. It was only about two-and-a-half hours before he was back though. He was hungry," mother Sarah Carr said.
"He has been good so far...gets cranky sometimes, but so far so good," said father Alexander Carr.
Nimson James Carr came into the world at 6 Ibs. and 1 oz. at 12:02 a.m.
Copyright 2016 WFSB (Meredith Corporation). All rights reserved.