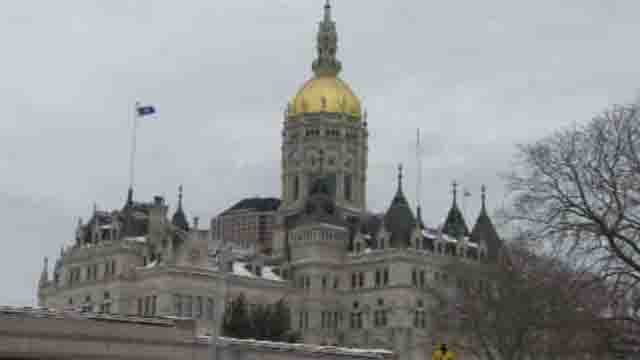 State Capitol in Hartford. (WFSB file photo)
HARTFORD, CT (AP) -
Uniform standards for police body cameras, a higher minimum wage and new employment standards for domestic workers are among the new Connecticut laws set to kick in on Jan. 1.
The new year brings a list of the minimal technical specifications for body cameras and digital storage devices or services used by police.
Six months later, beginning July 1, the Connecticut State Police, public university police departments and certain municipal police departments will be required to wear body cameras when interacting with the public
The new year also will mean a little more money in the paychecks of some Connecticut workers. The state's minimum hourly wage will climb from $9.15 to $9.60.
Other new laws include new employment standards for domestic workers and coverage of telehealth services.
Copyright 2016 The Associated Press. All rights reserved. This material may not be published, broadcast, rewritten or redistributed.