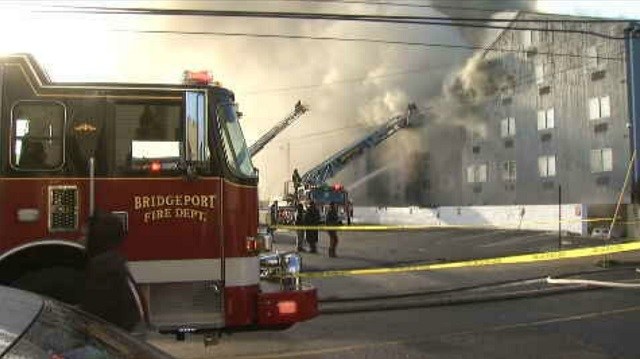 120 displaced after Bridgeport fire (WFSB)
BRIDGEPORT, CT (WFSB) -
The City of Bridgeport will be holding a fundraiser Saturday afternoon to assist the nearly 100 residents who loss their home and all their belongings after a fire destroyed their condo complex on New Year's Eve.
They will be accepting donations of food, clothing and other necessities for adults and children at the City Hall Annex located at 999 Broad Street from 2-5:30 p.m.
According to the Red Cross, 32 families, which includes 61 adults and 31 children, are currently being assisted with food, clothing, personal care supplies and shelter.
The fire completely destroyed the condo complex on Charles Street, the building has since been demolished because officials were concerned it was unstable.
Copyright 2015 WFSB (Meredith Corporation). All rights reserved.