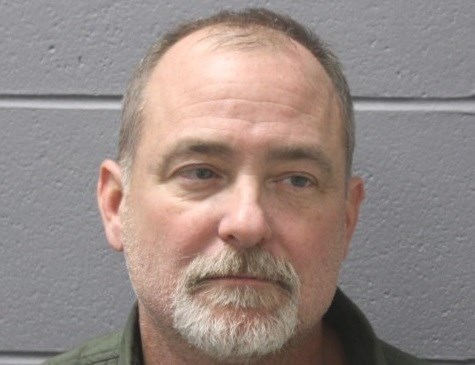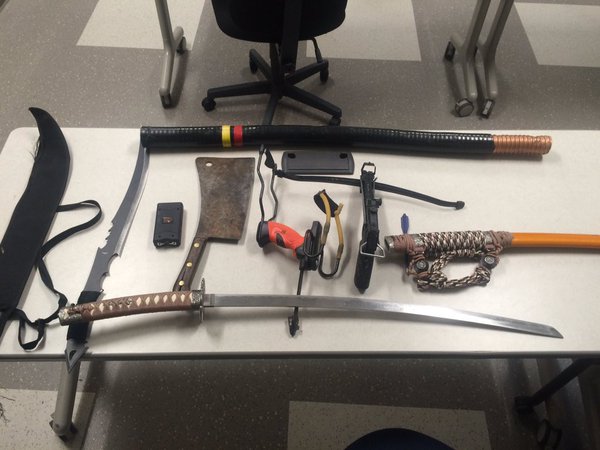 FOXBOROUGH, MA (WFSB) -
A Connecticut man was arrested by police in Massachusetts Friday after he was found to be in possession of several weapons in a parking lot being used by employees working the Winter Classic at Gillette Stadium in Foxborough.
Foxborough police said 48-year-old Matthew Bromson, was found in an off-site employee parking lot. When officers searched Bromson's vehicle they found an electric stun gun and several sharp edge weapons.
Foxborough police placed Bromson under arrest, he is facing several charges, including trespassing, disorderly conduct, possession of a electric stun gun and three counts of assault with a dangerous weapon.
Police said the incident was isolated and there was no threat to those in attendance of Winter Classic hockey game at Gillette Stadium.
A spokesperson for the New England Patriots said Bromson was not working or attending the Winter Classic and is not affiliated with the stadium. They were told that Bromson had been staying in a nearby hotel and walked down into the lot which is when employees reported a suspicious person walking around.
Bromson has previously been arrested in Connecticut after he held police at bay for several hours following an incident at his Granby home in September 2014.
Copyright 2016 WFSB (Meredith Corporation). All rights reserved.