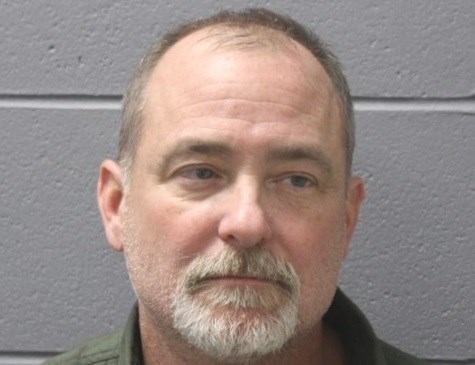 Matthew Bromson is facing several charges, including trespassing, disorderly conduct, possession of an electric stun gun and three counts of assault with a dangerous weapon. (Foxborough police)
FOXBOROUGH, MA (AP) -
A Connecticut man police say had a meat cleaver, a stun gun and swords in his vehicle in an employee parking lot at Gillette Stadium has been held on $17,500 bail.
Not guilty pleas were entered on behalf of 48-year-old Matthew Bromson, of North Granby, Connecticut, on Monday in Wrentham District Court to charges of trespassing, disorderly conduct, possession of an electric stun gun and assault with a dangerous weapon.
Prosecutors say he is also wanted in his home state.
Bromson, who is not a stadium employee, was arrested Friday just before the NHL's Winter Classic between the Boston Bruins and Montreal Canadiens. Police say there was never a threat to the event. Police allege he threatened several bus drivers.
Bromson shook his head and laughed as the prosecutor read the charges.
Copyright 2016 WFSB (Meredith Corporation). All rights reserved.