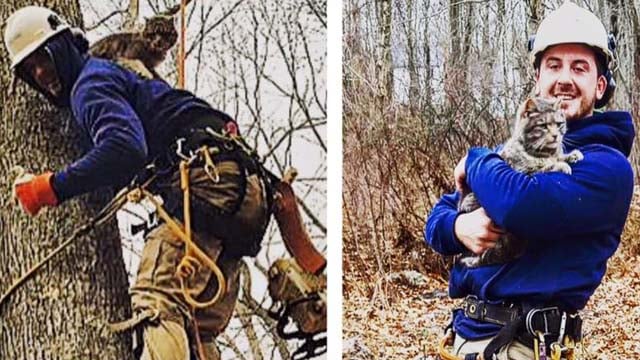 (Facebook photo)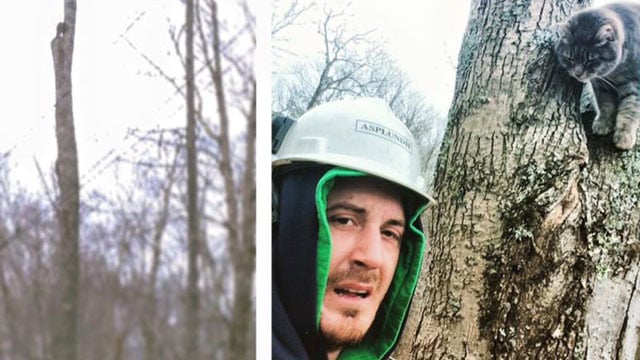 (Facebook photo)
LEBANON, CT (WFSB) -
A worker for a tree company lent his ladder to a feline in distress on Monday.
Corey Dilweg, a foreman for Asplundh, said he and his crew arrived at a job site in Lebanon and noticed a cat stuck in a tree.
They drew up a plan to bring the little guy back down to solid ground.
"I climbed up a tree behind the one he was in and swung into it, then climbed right up to him," Dilweg wrote to Eyewitness News. "He was so happy he latched right on to me as we gently crawled down."
Dilweg said the cat appeared to be ok.
"I set him on the ground and he ran towards the closest house," he said.
Copyright 2016 WFSB (Meredith Corporation). All rights reserved.