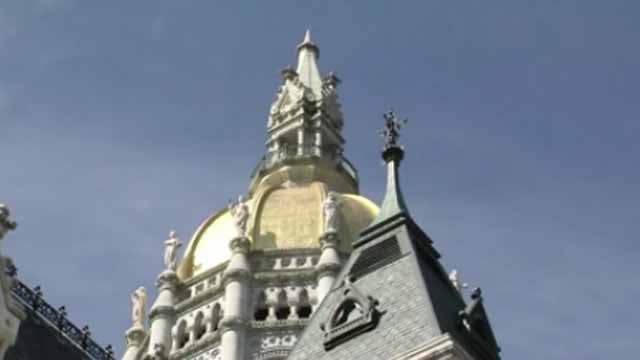 State Capital (WFSB)
HARTFORD, CT (WFSB/AP) -
Several members of Connecticut's congressional delegation were among a group of federal lawmakers meeting with President Barack Obama about his executive actions tightening the nation's gun laws.
Sens. Richard Blumenthal and Chris Murphy and Rep. Elizabeth Esty were expected to meet with the president at the White House on Monday afternoon. All three have actively pursued gun control legislation following the Sandy Hook Elementary School massacre.
Obama's package is expected to include proposals aimed at cracking down on unregulated gun sales, including expanded background checks. It also requires better record keeping for lost and stolen weapons and beefing up inspections of licensed dealers.
Blumenthal said he planned to encourage Obama "to move forward and take responsible steps" to broaden the list of purchasers and sellers subject to the background check law. Blumenthal said he hopes it will encourage the Congress to ultimately pass stronger legislation.
Since the massacre at Sandy Hook Elementary School, six states including Connecticut have passed tougher gun laws.
Connecticut's senior senators support the president's renewed demand to tighten the nation's gun laws.
A Connecticut GOP group said it isn't happy that the president plans to use his executive power to get this done.
Newtown families left late Monday afternoon to meet with the president on Tuesday morning. While they have been asked not to talk about the specifics of what the president is proposing, they are hopeful something can be accomplished.
Copyright 2016 WFSB (Meredith Corporation). The Associated Press contributed to this report. All rights reserved.