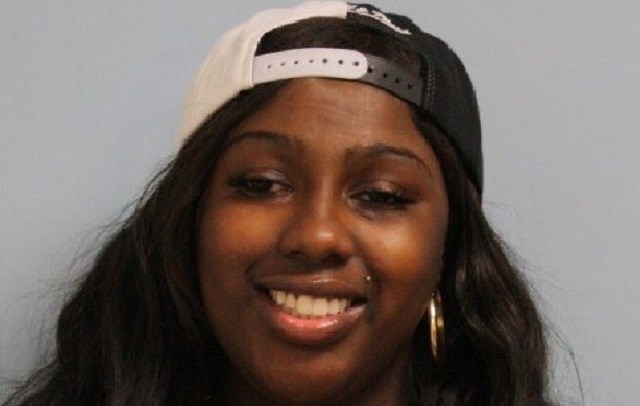 Shantel Jones (Willimantic police)
WILLIMANTIC, CT (WFSB) -
A woman visiting her family for the holidays is behind bars in Willimantic again.
Police responded to CVS on Monday evening where they said 28-year-old Shantel Jones had allegedly been pounding on the pharmacy drive-thru window.
She then reportedly parked in a handicapped space and walked into the story and allegedly started screaming "threats and obscenities at the pharmacist and other store employees."
Police said Jones picked up a nearby cash register plastic placard and threw it, and missed an employee.
She was arrested and charged with breach of peace, criminal mischief and threatening.
Just last week, Jones was arrested for allegedly smashing a cash register at the Ultra Violet Strip Club on Main Street.
She is expected to appear in court on Tuesday.
Copyright 2016 WFSB (Meredith Corporation). All rights reserved.