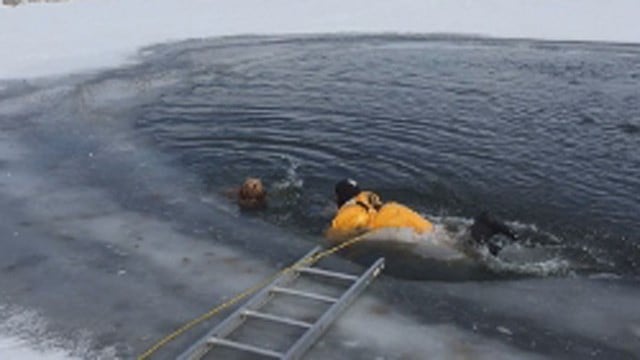 HERRIMAN, UT (CBS) -
Crews rescued a dog that was unable to get itself out of an icy pond in Utah Monday afternoon.
Utah's United Fire Authority was called to Herriman, which is just southwest of Salt Lake City.
Firefighters say the dog was on a walk with a woman and a child when it ran away to chase ducks on a man-made pond.
However, it fell through the middle of the ice.
The dog was in mid-30-degree water for about 15 minutes before being pulled out.
The rescue was caught on camera.
The pet appeared to be ok. Its owners also shared a photo with the the dog holding a "thank you" sign.
© 2016 CBS Interactive Inc. All Rights Reserved.