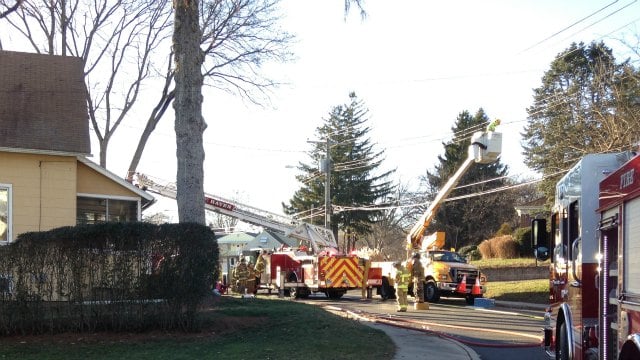 Fire reported on Burr Street leaves one injured. (WFSB)
EAST HAVEN, CT (WFSB) -
A man was rescued from a house fire in East Haven on Wednesday afternoon, authorities said.
The fire was reported at 33 Burr St. around 2 p.m. The fire was called in by a person driving in the area.
Authorities said the unidentified man was pulled from the second floor of the home. He was unconscious, authorities said.
The man was alert when he was brought to the hospital, authorities said. His injuries were believed to be non-life-threatening.
The fire has been knocked down by firefighters.
The cause of the fire is under investigation. The chief said the initial indication they got from the man inside the house was that it was accidental.
Copyright 2016 WFSB (Meredith Corporation). All rights reserved.