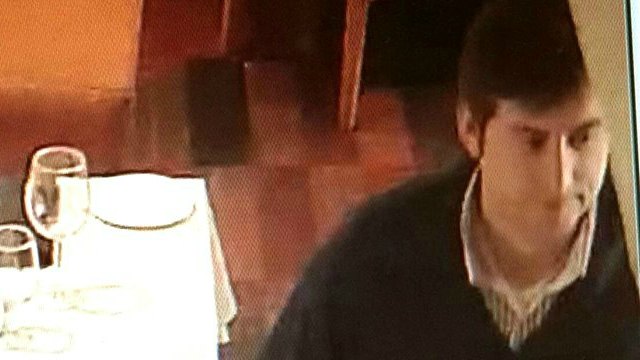 (Groton Town Police Dept. photo)
SMITHFIELD, RI (WFSB) -
A man was arrested for pilfering a $4,800 bottle of wine from a hotel in Mystic back in October.
Police said 24-year-old Scott DeLuca used a ruse to gain access to the wine storage area of the Mystic Marriott and stole a bottle of 1990 Chateau Petrus.
The incident happened on Oct. 19.
Investigators said they learned that similar incidents also took place in New York and New Jersey.
They eventually identified DeLuca as the suspect. His last known address was in Cohoes, NY.
On Oct. 22, the Groton Town Police Department said it obtained an arrest warrant for DeLuca.
On Thursday, DeLuca was arrested by police in Smithfield, RI for unrelated charges. He was charged as a fugitive from justice.
He faced a judge for his arrest in Rhode Island Friday.
Police said they are working on the extradition process to bring him to Connecticut.
Copyright 2016 WFSB (Meredith Corporation). All rights reserved.