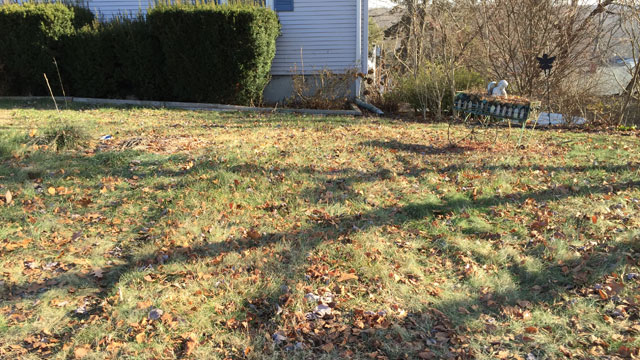 Here are the tire tracks left by a vehicle that crashed into a home in Ansonia. (WFSB)
ANSONIA, CT (WFSB) -
A runaway car left a dent at a home in Ansonia on Friday morning.
The five-speed car backed right into a home at 6 Pleasantview Terrace around 7:30 a.m.
The owner of that car said the vehicle's emergency brake was not engaged when the car rolled down a hill and into a neighbor's home.
Police said the car's owner actually believed it was stolen when they did not see it in their driveway.
The crash did cause some damage to the home's foundation.
No one reported any injuries to police.
Copyright 2016 WFSB (Meredith Corporation). All rights reserved.