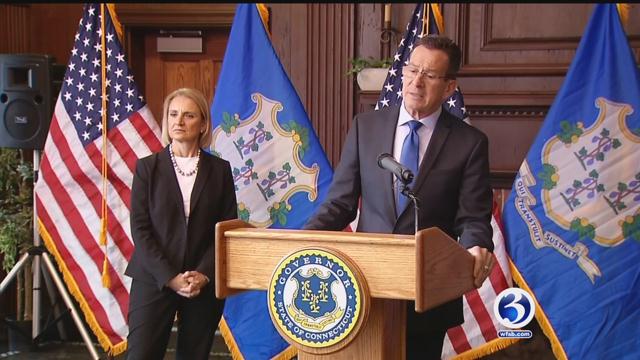 Governor Dannel Malloy explained why he disagreed with Donald Trump. (WFSB)
HARTFORD, CT (WFSB) -
Republican Presidential Candidate Donald Trump promised major changes to gun laws if he's elected, including getting rid of gun-free zones in places like schools and military bases.
Trump's logic is that the label makes the location more attractive to an attacker.
Governor Dannel Malloy disagreed.
"For Mr. Trump to suggest that I shouldn't have the right to tell someone in a private home or a public building, in the White House, that you can't bring your gun into, my house, my building, is beyond the pale." Malloy told Eyewitness News.
Local voters were split on the argument.
"They should abolish it because it does make it more appealing when you point them out," said James Townsend of East Hartford.
"If it's going to happen, it's going to happen, but I like the laws they're enforcing as far as going through all the extra screenings and stuff," said Tina Ortega, also of East Hartford.