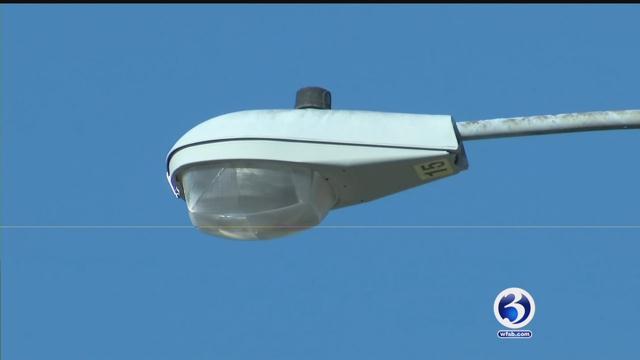 Street lights to be replaced on Friday along Route 32 near Connecticut College.
NEW LONDON, CT (WFSB) -
Eversource power crews replaced nearly 30 streetlights on Friday along Route 32 near Connecticut College.
Route 32 is a busy road that separates the campus with only three pedestrian crossings.
In December, 24-year-old Anique Ashraf, a third year student from Lahore, Pakistan, was struck and killed while crossing Route 32 shortly after 2 a.m.
The case remains under investigation. No one has been charged.
New London Mayor Michael Passero told Eyewitness News they have been reviewing safety concerns, such as lighting and speed enforcement for pedestrians around the city.
"It's unfortunate it takes a tragedy and it's going to get us working harder. Its not that we weren't concerned but certainly we're going to work harder to make sure that situation and that safety hazard is abated," Passero said.
A temporary memorial lies near where Ashraf was killed.
Connecticut College officials asked the state DOT to replace the street lights back in November.
Copyright 2016 WFSB (Meredith Corporation). All rights reserved.