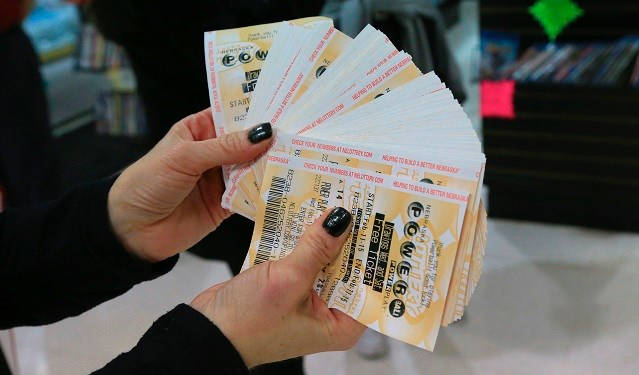 (AP photo)
ROCKY HILL, CT (WFSB/AP) -
The much anticipated drawing for the $900 million Powerball jackpot has been held and the winning numbers are: 32, 16, 19, 57 and 34 and Powerball 13
A single winner of the record jackpot could choose to have their winnings paid out over 30 years or take a lump sum of $558 million, that is of course before taxes.
If no one matches all the numbers tonight, the next drawing is expected to soar past the $1 billion mark.
Although no one won Wednesday jackpot, a ticket in Connecticut did score the purchaser $1 million for matching all five numbers. They were just missing the Powerball.
Powerball tickets are sold in 44 states along with the District of Columbia, Puerto Rico and the U.S. Virgin Islands.
Copyright 2016 WFSB (Meredith Corporation). The Associated Press contributed to this story. All rights reserved.