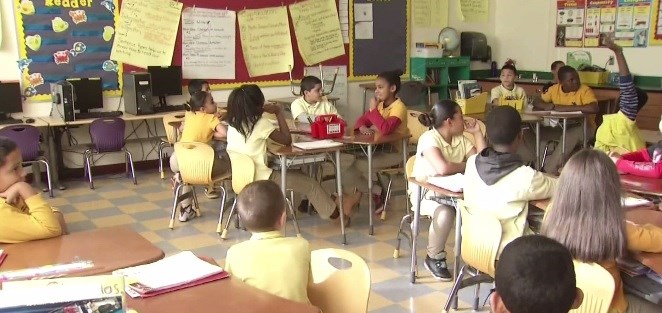 NEW HAVEN, CT (WFSB) -
Hundreds of students in the New Haven Public School District returned to the classroom for a sixth straight day Saturday, part of a new initiative the city has rolled out to help low performing schools.
The Saturday classes will have a little bit of a different feel though, with fun and games built into the schedule.
The focus will be math and reading, two areas in need of improvement, however, students will also be offered services in social and emotional support along with wellness.
Four New Haven schools are currently part of the program.
More than 300 families have signed up for the new Saturday academies and the district hopes more will join in.
The program runs every Saturday from 8 a.m. until noon from now until June 4.
Copyright 2016 WFSB (Meredith Corporation). All rights reserved.