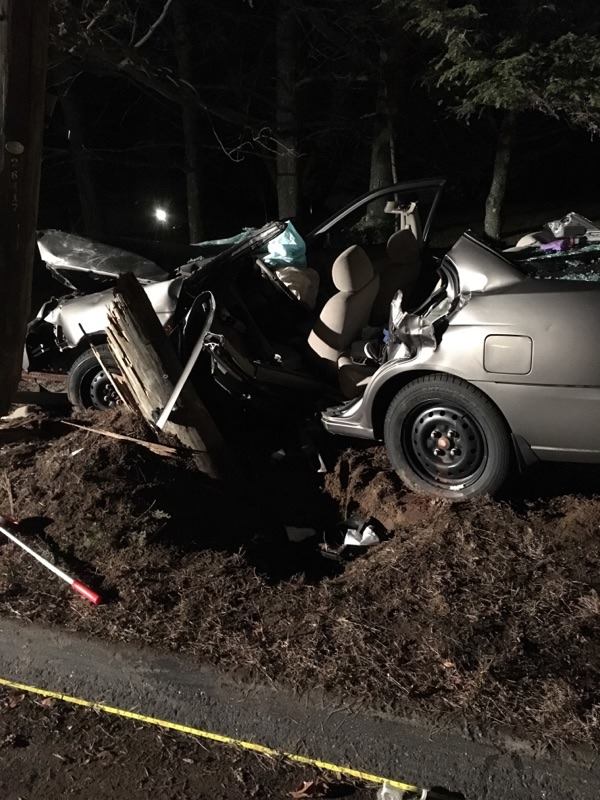 Photo courtesy of Beacon Falls FD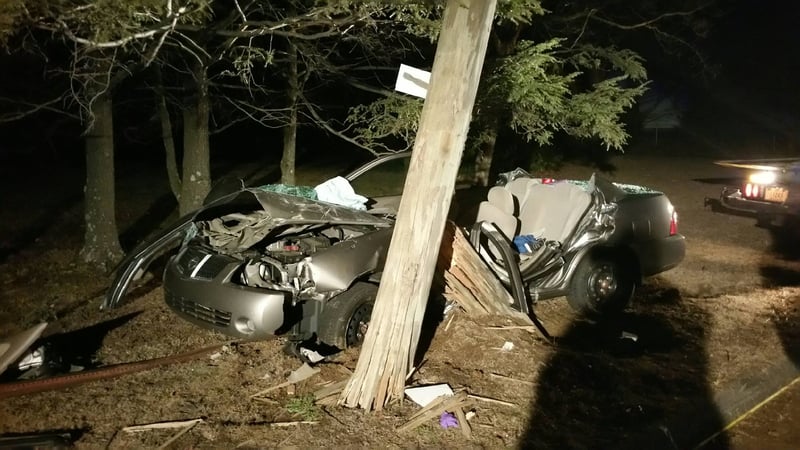 Photo courtesy of Beacon Falls FD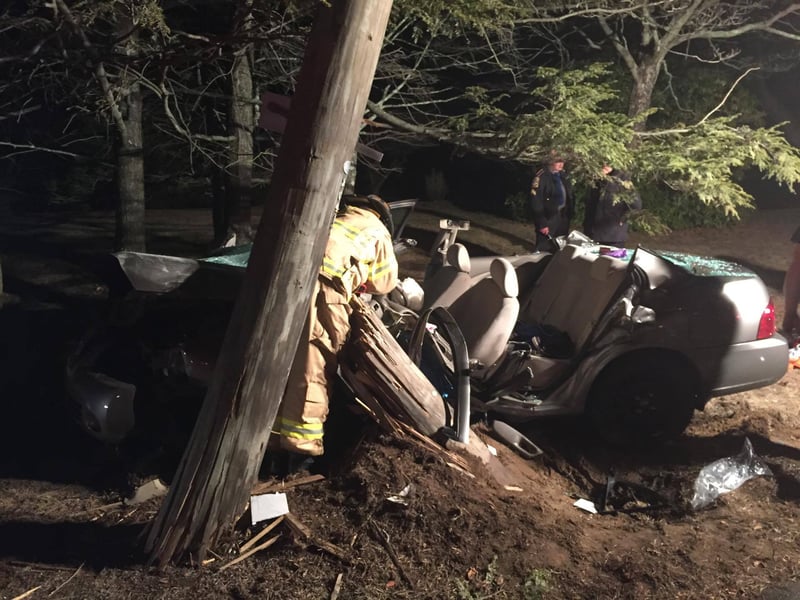 BEACON FALLS, CT (WFSB) -
A crash in Beacon Falls Saturday night sent three people to the hospital, at least one of them with serious injuries.
State Police said they were called to Blackberry Hill Road near Oakwood Drive shortly after 9 p.m. on reports of a single vehicle crash.
When crews arrived they found a car that had struck a traffic sign and a telephone pole leaving the driver, identified by police as 17-year-old Saldi Hyska of Woodbridge, pinned inside the vehicle.
Firefighters had to use the Jaws of Life to remove the roof and driver's side door to assist with removing Hyska.
Hyska, along with the two passengers in the vehicle, Ryan Guarino, 17 of Woodbridge and Matthew Johnson, 17 of Bethany, were all taken to Waterbury Hospital for treatment.
No charges have been filed at this time and the crash remains under investigation. Anyone who may have information regarding the case is asked to contact Connecticut State Police Troop I in Bethany.
Copyright 2016 WFSB (Meredith Corporation). All rights reserved.