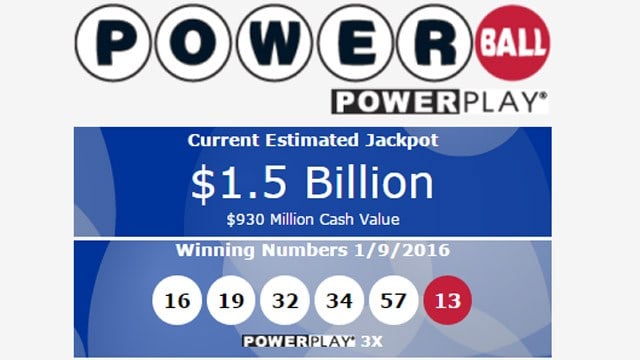 (Powerball.com photo)
ROCKY HILL, CT (WFSB) -
In advance of yet another Wednesday drawing, the Powerball jackpot increased to $1.5 billion.
No winner for the big jackpot was picked for last Wednesday's or this past Saturday's drawing.
There were a number of winners for smaller prizes, including three in Connecticut.
Two $1 million tickets and one $2 million ticket were sold.
This week, officials told Eyewitness News that an estimated 2,000 tickets were being sold in Connecticut each minute.
The chances of winning Powerball is one in 292.2 million.
The Associated Press reports that the record-breaking Powerball jackpot could grow even more before Wednesday's drawing if ticket sales continue to exceed expectations. Officials reassess the jackpot estimate daily.
The $1.5 billion prize would be paid in annual payments over 29 years. Or the winner could opt for a lump-sum payment of $930 million.
For more information on the game, head to Powerball.com.
For details on the Connecticut Lottery, click here.
Copyright 2016 WFSB (Meredith Corporation). All rights reserved.