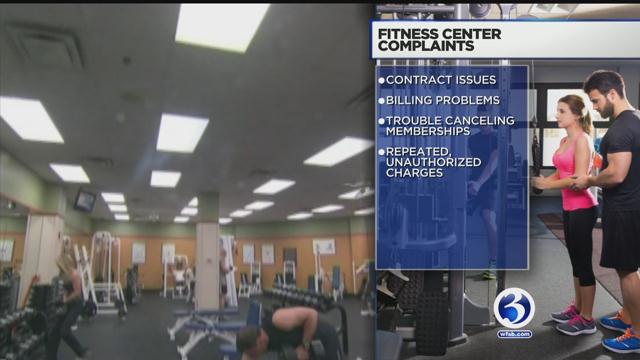 HARTFORD, CT (WFSB) -
With the New Year comes fitness resolutions and new gym memberships. But, experts said they are warning consumers to be very careful when reading those health club contracts.
The Connecticut Better Business Bureau said it received more than 300 complaints about fitness centers last year. Officials said the largest issues include contract issues and billing as well as difficulty canceling memberships and repeated, unauthorized charges.
"Ask them if you can take the club for a test run. If you will a one week membership," said Howard Schwartz with Connecticut Better Business Bureau. "Go at the time you would normally work-out to see exactly what sort of conditions there are. Whether there is overcrowding and if you are happy with the gym before you sign any papers."
While you may be anxious to get in shape, experts said it is important to take the time to read your contract and fully understand it before you sign it.
Copyright 2016 WFSB (Meredith Corporation). All rights reserved.