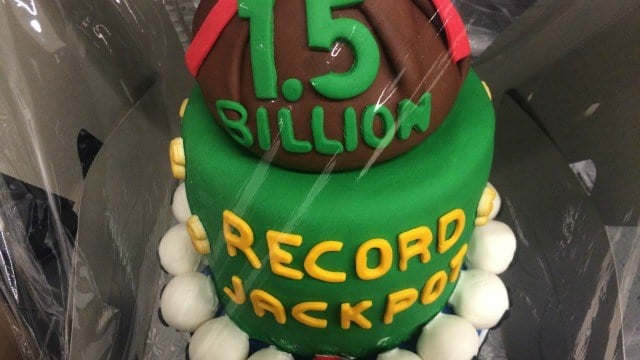 This Powerball-themed cake was made by Cake Gypsy in Canton and Avon. (WFSB)
AVON, CT (WFSB) -
A Connecticut baker got in on the fun of Powerball by making a cake, cupcakes and a line of cake pops shaped like the actual game balls.
The Powerball jackpot got even bigger on Tuesday and reached $1.5 billion.
The owner of Cake Gypsy in Canton and Avon surprised customers with a free Powerball ticket when they buy a dozen cupcakes.
"They're like, 'oh my God, so they're really,'" Deanna Damen, who is the owner of Cake Gypsy, said. "It's really excited and it's really a lot of fun. We're just trying to have a lot of fun with this and hopefully one of my customers will win!"
Damen said she doesn't usually play the lottery, but like a lot of people, she can't pass it up this time.
For more on Cake Gypsy, click here or visit its Facebook page.
Copyright 2016 WFSB (Meredith Corporation). All rights reserved.