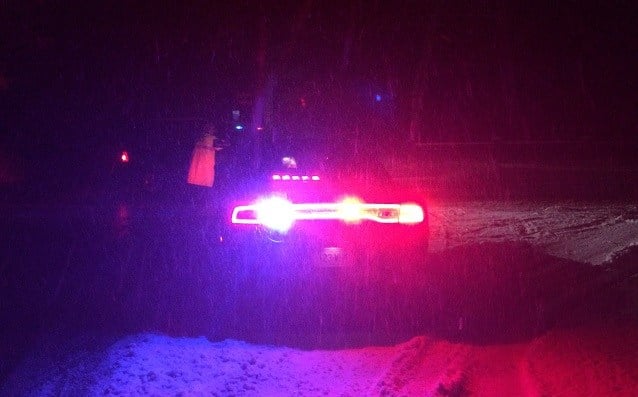 Active water rescue underway at Union state park (WFSB)
UNION, CT (WFSB) -
A woman is seriously injured after a vehicle she was in went into icy water at a state park in Union on Tuesday evening.
Dispatch officials confirmed that a water rescue was happening at Bigelow Hollow State Park, at about 9 p.m.
Officials from the State Department of Energy and Environmental Protection said it appears four individuals, in what appears to be a Subaru, entered the state park after dark, which is illegal other than for fishing and boating activities, and were driving around.
The vehicle apparently entered the boat launch area when it went into the water. The car traveled about 50 yards out on thin ice before it submerged.
Officials said a woman appeared to have the most serious injuries and was taken to an area hospital. Three others, two males and a female, were taken to Hartford Hospital.
Divers from the Tolland County Dive Team were called in to rescue the four. The CT State Police Dive Team was still on scene on Tuesday night working to remove the vehicle from the pond.
Copyright 2016 WFSB (Meredith Corporation). All rights reserved.