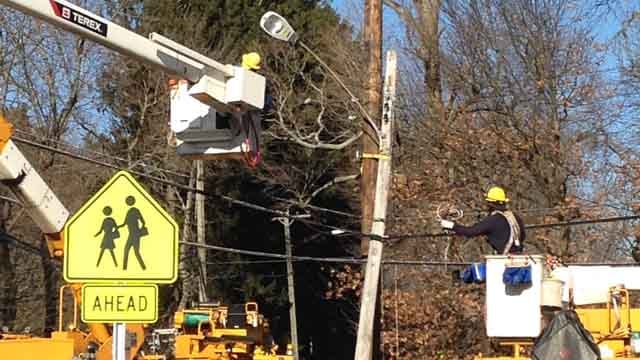 Repairs on High Street in Milford. (WFSB photo)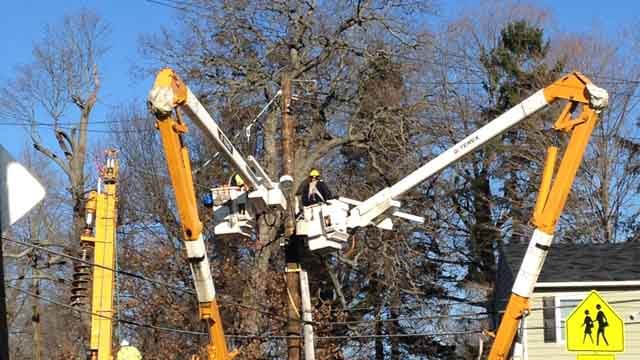 (WFSB photo)
MILFORD, CT (WFSB) -
A crash shut down a portion of High Street in Milford, left about 2,000 customers in the dark and closed a high school on Wednesday.
The closure was at High Street and Darina Place, according to police.
They said a vehicle struck a utility pole in the area. Repairs have been made, but police said there may still be some traffic congestion in the area.
Power was restored as of 11:10 a.m., according to officials.
Before then, United Illuminating reported that 1,828 were without power around 7:30 a.m.
Lauralton Hall High School officials canceled school as a result of the power outage. They posted on their website there there was no heating in the building.
There's no word on injuries or what caused the crash.
Copyright 2016 WFSB (Meredith Corporation). All rights reserved.