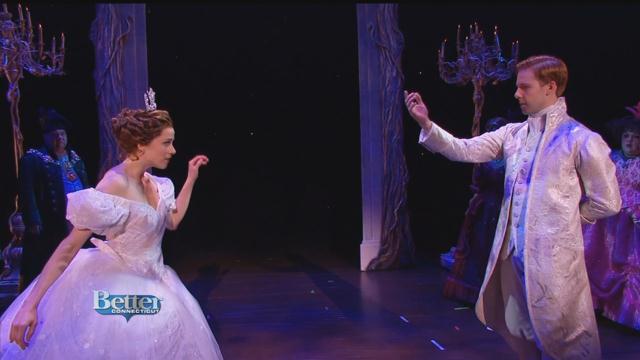 The story of Cinderella dates back to the 1600's. Although it wasn't until 1950 that Disney brought the fairy tale to life as an animated movie. Seven years later, on March 31st, 1957 that Rodgers and Hammerstein's adaptation of the story came to television in a live performance on CBS.
The actress who played Ella? None other than Julie Andrews. She met the prince under magical circumstances, but when the clock struck twelve, she had to leave him. She slipped out of her glass slipper as she ran off.
And after a lengthy hunt to find its owner, the prince's footmen got lucky.
Now we all have the chance to see the story play out on stage. That's because Cinderella has arrived at The Bushnell.
Lead actress Kaitlyn Davidson and lead actor Andy Huntingon talk about the magic you can enjoy when you go to Cinderella at The Bushnell, which will run through Sunday.
For more information, go to The Bushnell's website.