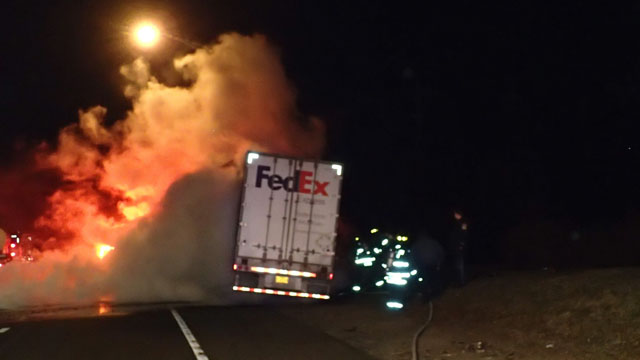 (Westport Fire Dept. photo)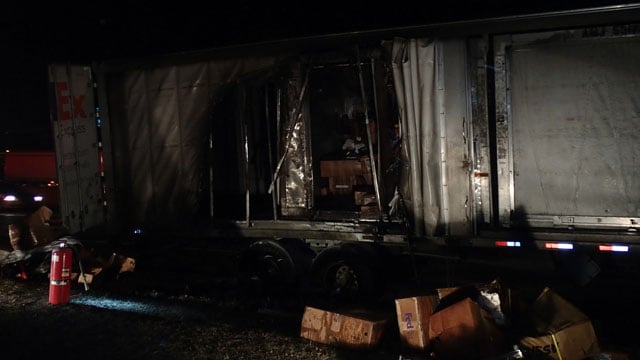 (Westport Fire Dept. photo)
WESTPORT, CT (WFSB) -
Firefighters said they responded to a call about a tractor trailer fire in Westport early Thursday morning.
They said it happened on Interstate 95 northbound between exits 18 and 19 just before 5:30 a.m.
The driver of the Federal Express truck was alerted to the fire through a CB radio message from another truck driver. The message said the fire was near the right rear tire.
Firefighters said the FedEx driver pulled over and attempted to put the fire out. However, the tire exploded and the fire moved to the trailer portion of the truck.
Crews from both the Westport and Fairfield fire departments arrived to help. They said they removed packages from the trailer and made sure the fire was out.
The scene cleared just before 6:30 a.m.
There were no reports of injuries.
The cause remains under investigation.
Copyright 2016 WFSB (Meredith Corporation). All rights reserved.