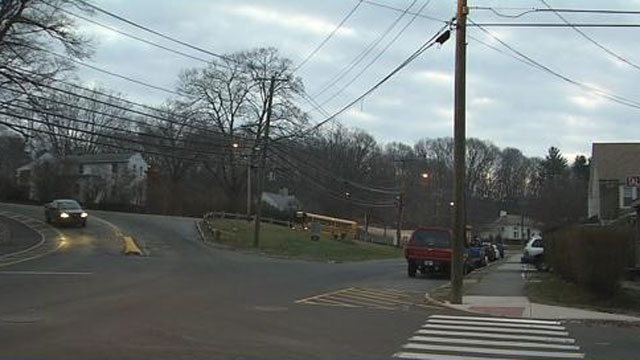 Police in Derby are increasing patrols after two high school students said they were approached by a man in a car. (WFSB)
DERBY, CT (WFSB) -
Two Derby High School girls told police they were approached by a suspicious man in a motor vehicle in two separate incidents.
Police said the first incident took place in the area of Hawthom Avenue while the second was near the intersection of East Ninth and Olivia Streets. Both took place after the students were dropped off following the school day at their bus stops.
The girls both told police that a Honda Civic with tinted windows approached them. They said the "suspect rolled down their window, stated it is cold out and asked the student if they want a ride."
Extra patrols have been assigned to those areas as police continue to investigate.
"It's tough dealing with this stuff nowadays. You can't trust anybody. It's a good neighborhood, turning bad," said Christopher Lee, of Derby. "I do have a younger sister though and she gets off the bus stop over here and that's pretty sad we've got to worry about her safety coming home from school."
Police also asked parents and students to call 911 if they see any suspicious activities at any of their bus stop locations.
Anyone with any information is asked to call the Derby Police Department at 203-735-781. All calls will be kept confidential.
Copyright 2016 WFSB (Meredith Corporation). All rights reserved.