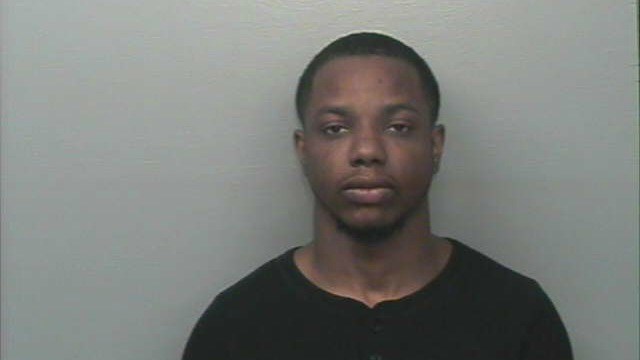 Dellard Martin was arrested for a stabbing in Granby. (Granby Police Department)
EAST GRANBY, CT (WFSB) -
A 26-year-old man was arrested in connection with a stabbing between two acquaintances in Granby on Friday afternoon.
Dellard Martin, of Hartford, was charged with second-degree assault and first-degree Reckless Endangerment.
His arrest comes after stabbing was reported in the area of the Granby Car Wash on Salmon Brook Street around 4 p.m.
Police said the victim suffered non-life-threatening injuries. The victim was brought to St. Francis Hospital and has been released after surgery.
Bloomfield Police stopped Martin in the area of Blue Hills Avenue and Elizabeth Avenue in Bloomfield
Martin posted a $50,000 bond. He is to be arraigned at Enfield Superior Court on Jan. 26.
Copyright 2016 WFSB (Meredith Corporation). All rights reserved.