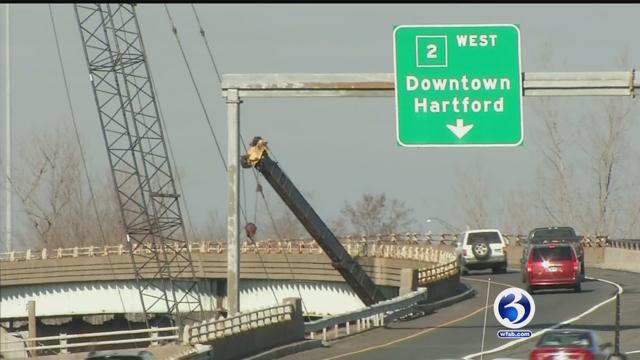 EAST HARTFORD, CT (WFSB) -
Drivers who commute into Hartford on Route 2 should be ready for a big change on Monday morning.
The exit ramp to the Founders Bridge will be closed until November, as part of a multi-million dollar state replacement and repair project.
East Hartford officials said drivers should be prepared for delays, and be aware of the alternate route in place.
Instead of getting in the furthest left lane, drivers will need to go to the right, which is Pitkin Street.
Drivers will take that exit, then take a left onto Pitkin and a right onto Darlin Street, which will take you back to Route 2 west.
According to officials at the Department of Transportation, traffic lights on Pitkin have been reprogrammed to ease the traffic, and East Hartford police will be out helping to keep traffic moving.
The closure begins on Monday, Jan. 18 and will go until November.
Copyright 2016 WFSB (Meredith Corporation). All rights reserved.