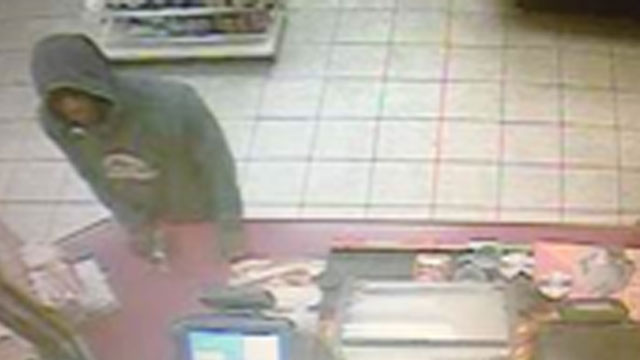 The "dangerous robbery" was reported at the Cumberland Farms. (Fairfield Police Department)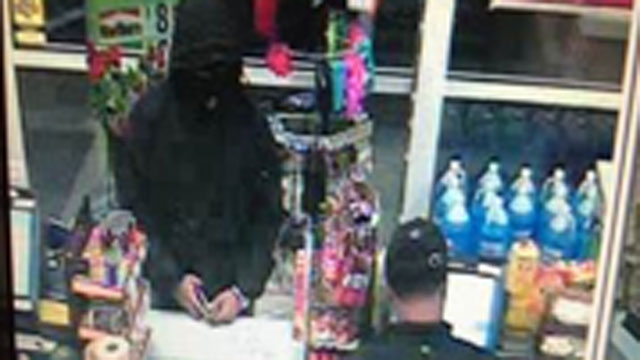 Police are searching for two "dangerous men" in armed robbery. (Fairfield Police Department)
FAIRFIELD, CT (WFSB) -
The Fairfield Police Department is looking for the men who held up two convenience store clerks at gunpoint early Monday morning.
The "dangerous robbery" was reported at the Cumberland Farms, which is located at 975 Kings Hwy East, around 12:30 a.m.
The unidentified men pointed guns at the clerks and "then robbed of cash," police said.
Police said "these brazen suspects" are being considered "very dangerous."
"We want nothing more than to get these two criminals behind bars as quickly as possible," Fairfield Police LT. James Perez said in a statement on Monday.
Police said the first suspect, who was 6', dressed in black with a ski mask as well as cut up jeans. The suspect was shorter with black pants and a gray sweatshirt. Police said the second suspect did not have on a ski mask.
Police said both men were armed.
Anyone with any information about the armed robbery is asked to call Fairfield Police Department Detective Division at 203-254-4840.
Copyright 2016 WFSB (Meredith Corporation). All rights reserved.