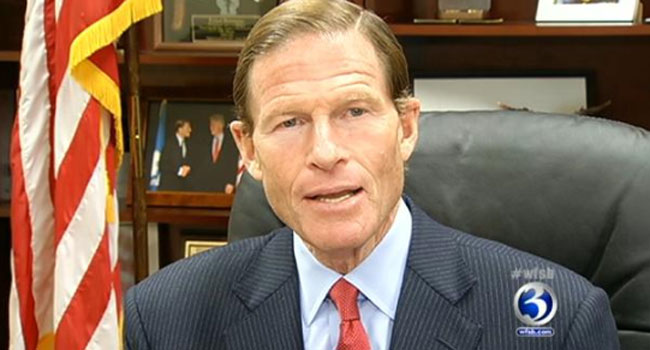 Sen. Richard Blumenthal (WFSB)
MIDDLETOWN, CT (WFSB) -
To address what he called the national crisis of college affordability, one of Connecticut's senators will present an initiative on Tuesday.
Sen. Richard Blumenthal said he'll unveil his initiative, which will likely include ideas like working toward a goal of debt-free college, at Middletown High School.
Blumenthal said student loan debt is approaching $1.2 trillion nationwide. It has outpaced credit card and auto loan debts and hindered home ownership, retirement savings, basic household spending and career choices for millions of graduates.
"Across Connecticut, I have seen the financially crippling effects of such debt, students and parents working second and third jobs, families delaying home purchases and major life decisions, and young students unable to attend schools where they worked so hard to gain admission," Blumenthal said in a statement. "These stories will help inform and propel a national effort I will help lead in the Senate this year to combat the crisis of college affordability."
Blumenthal said he previously called for two free years of community college and allowing borrowers to refinance existing loan debt so they can take advantage of lower interest rates.
He said he also called for measures to improve the Public Service Loan Program and measures to address overall college costs, including tuition and textbooks.
His presentation is set for 9 a.m.
Copyright 2016 WFSB (Meredith Corporation). All rights reserved.