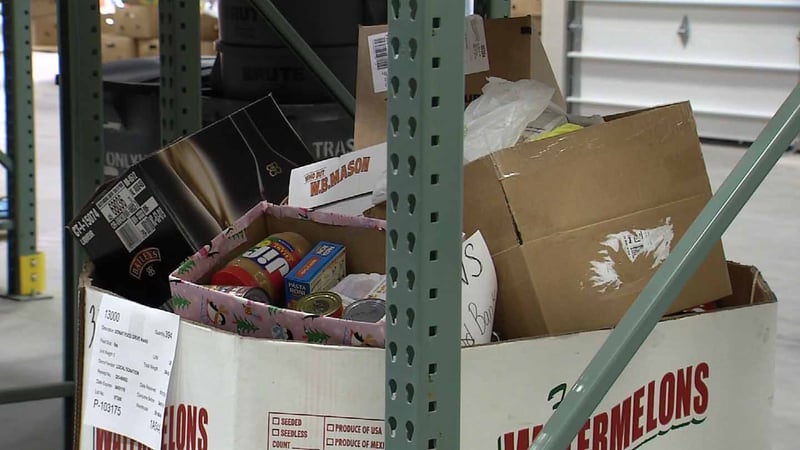 (WFSB photo)
WALLINGFORD, CT (WFSB) -
The Connecticut Food Bank said it is prepared in case of bad weather this weekend.
The food bank is the largest provider of donated food in the state. It said it has a network of about 700 food pantries, emergency shelters and day programs.
"In the winter time, we do see more people coming in because they have to pay a heating bill, so they're looking for supplementals," said Christine Sandford, of the East Haven Food Pantry.
Officials said during bad weather, they take several precautions like having a generator in place to maintain the food supply and making sure their delivery trucks are well-maintained for bad roads.
"In bad weather, we're going to make sure we've got our folks that they're daily routes are done and planned for ahead of any kind of storm," said Paul Shipman, marketing and communications director, Connecticut Food Bank.
Volunteers who were stocking up at the food bank said with the potential for snow this weekend, they do expect a rush at local pantries this week.
Copyright 2016 WFSB (Meredith Corporation). All rights reserved.