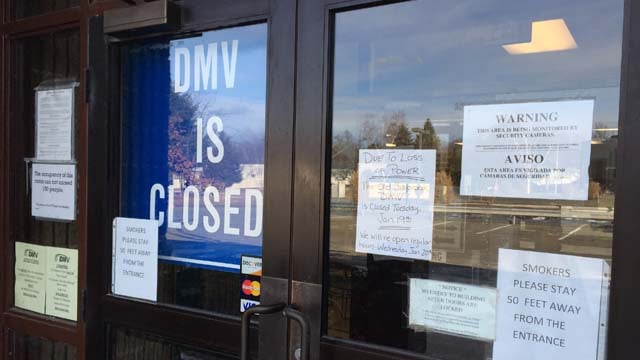 (WFSB photo)
OLD SAYBROOK, CT (WFSB) -
The Department of Motor Vehicles in Old Saybrook closed its office on Tuesday due to a power issue.
DMV spokesperson Bill Seymour said the office closed after a pick-up truck hit the building's power transformer and pulled it from its base.
Eversource needed to disconnect the power at the office to replace the transformer, according to Seymour.
The office will be closed for the remainder of the day.
Seymour said anyone needing to use the Old Saybrook office can go to a nearby DMV or AAA office. For a list of offices, check here.
Copyright 2016 WFSB (Meredith Corporation). All rights reserved.