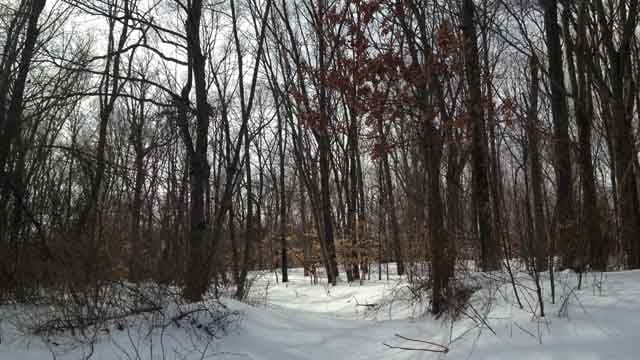 Cedar Mountain. (WFSB photo)
MANCHESTER, CT (WFSB) -
Frigid temperatures and extreme weather pose hazards to everyone, especially senior citizens who may be living home alone.
Senior care experts at Always Best Care Services of Central Connecticut urge families to make sure their seniors are prepared for the cold weather and winter storms.
They offered these tips to get through the long winter months:
Keep the thermostat set at 65 degrees. Seniors get colder faster.
If necessary, purchase a plastic enclosure with a key lock so the temperature can't be adjusted.
Ensure that seniors dress in layers and wear proper coats, hats and gloves if they go outside.
Before stepping outside, ensure the sidewalks are shoveled and free of ice or slick spots. Shovel pathway to pipe where oil is delivered.
Make sure seniors drink enough fluids, especially water or flavored water. Certain medications may cause dehydration.
Have a disaster kit ready, should there be a loss of power. It should have water, first aid essentials, shelf stable food, and medication.
Smoke detectors and carbon monoxide detectors should be in working order.
Visit frequently and check to make sure everything else is working.
Copyright 2016 WFSB (Meredith Corporation). All rights reserved.