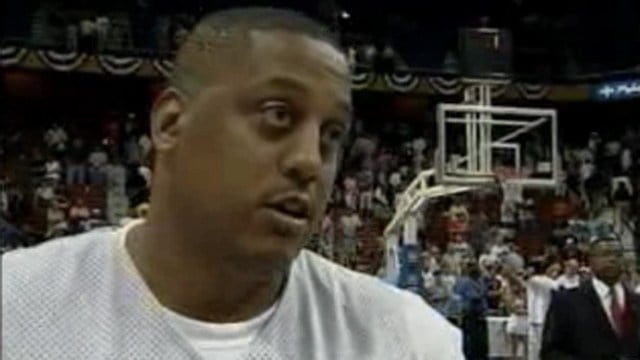 Tate George. (WFSB file photo)
TRENTON, N.J. (AP) -
Former NBA player and University of Connecticut star Tate George is in federal court in New Jersey for a sentencing hearing on fraud charges connected to an alleged Ponzi scheme.
Wednesday's hearing in Trenton is a continuation of a series of hearings that began in December.
George, who played for New Jersey and Milwaukee in the NBA, has been jailed since his 2013 conviction on four counts of wire fraud. He's contesting how much money investors lost.
Whatever the judge determines could affect the length of George's sentence.
Each fraud count carries a maximum 20-year sentence, but George is likely to face far less time.
Prosecutors contend he persuaded people, including NBA players, to invest in his company but used their money to pay off earlier investors.
Copyright 2016 The Associated Press. All rights reserved. This material may not be published, broadcast, rewritten or redistributed.