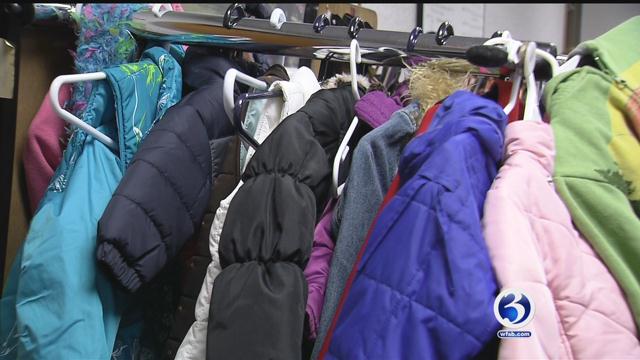 Saint Francis receives coats for drive (WFSB)
HARTFORD, CT (WFSB) -
With these chilling temperatures, Saint Francis' annual coat drive couldn't have come at a better time.
Within the last month, the hospital collected about 800 men's, women's and children's coats for its patients.
Donations poured in from hospital employees, Button Up Connecticut, and various other groups.
On Wednesday morning, many families stopped by. Organizers said each adult could choose up to three coats.
"Stuff like this, they need to do more of because a lot of people are very poor out there," Heather Francis, of Hartford, said. "When you're on a fixed income it's kind of hard and coats are expensive."
"It really does go a long way to make them comfortable and safe in this cold weather," Tobye Karl, who is the director of volunteer services at Saint Francis Hospital, said.
The Hartford Federal Credit Union also donated winter hats, mittens and scarves.
Copyright 2016 WFSB (Meredith Corporation). All rights reserved.