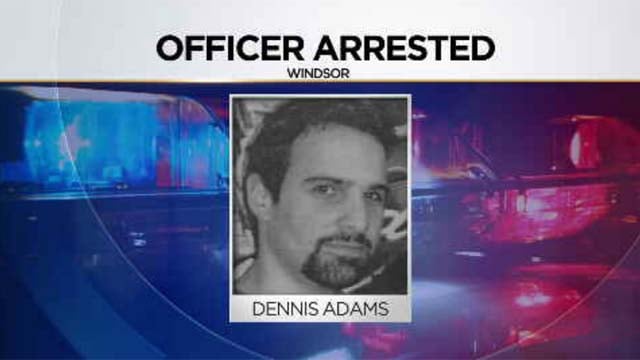 Officer Dennis Adams will face a judge Thursday afternoon (WFSB)
WINDSOR, CT (WFSB) -
A Windsor police officer who allegedly posted a naked picture of his wife on Craigslist appeared before a judge in court this afternoon and could face more charges.
Officer Dennis Adams is accused of posting an "R-rated" photo of his wife on the website with her contact information. He titled the post "Cougar Looking for Cub," under the "women seeking men" section.
His wife reportedly called police because she said she was getting harassed by men looking for sex.
The two are currently going through a divorce.
Adams is on paid administrative leave and has been an officer with the department since 2001. He is charged with breach of peace.
The state is looking to add a harassment charge and keep an existing protective order.
That means Adams won't be able to carry a gun, which could cause a problem because he's an officer.
Copyright 2016 WFSB (Meredith Corporation). All rights reserved.