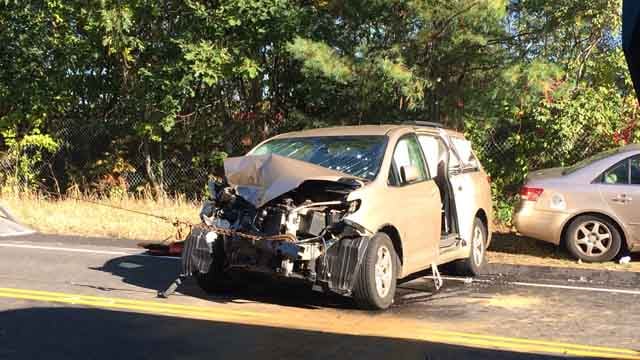 (WFSB file photo)
BRISTOL, CT (WFSB) -
A woman was arrested in connection with a deadly Bristol crash that happened back in October.
Police said 24-year-old Kasiana Goodman, who was driving a van on Oct. 8, 2015, struck a septic tank truck that was parked in the area of 477 Waterbury Rd.
Scott Duell, 68, was a passenger in the van and died a day after the crash as a result of injuries, according to police.
Investigators determined that Goodman, who's from Waterbury, failed to drive left of a parked vehicle. They also said she was speeding.
The said her negligence caused Duell's death, so a warrant was issued.
Goodman was arrested on Wednesday at Bristol police headquarters.
She was charged with negligent homicide with a motor vehicle, traveling at an unreasonable speed and fail to drive left of a parked vehicle.
Police said she was given a court date of Feb. 1 at Bristol Superior Court and released on a $10,000 non-surety bond.
Copyright 2016 WFSB (Meredith Corporation). All rights reserved.