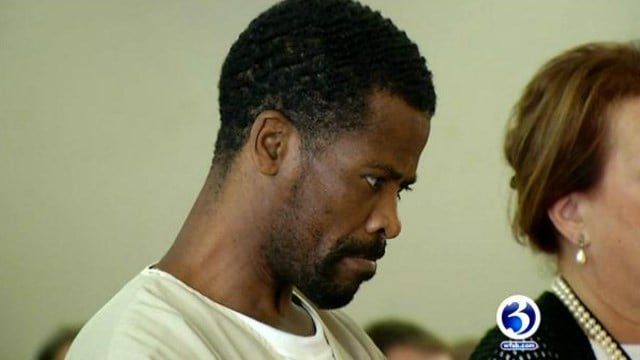 Jean Jacques during a previous court appearance. (WFSB file photo)
NORWICH, CT (AP) -
Federal officials have started investigating the failed deportation of a Haitian national charged with killing a Connecticut woman shortly after his release from prison.
Officials said Thursday that the U.S. Department of Homeland Security opened an investigation into how Immigration and Customs Enforcement has handled the case of Jean Jacques.
The Bulletin (http://bit.ly/1PkfVpm ) reported in July that federal authorities failed to deport Jacques at least three times since 2002. Jacques spent 17 years behind bars on a 1997 attempted murder conviction.
He was released in January and is now awaiting trial for allegedly fatally stabbing 25-year-old Casey Chadwick of Norwich in June.
State leaders have said they followed protocol in reporting Jacques' immigration status.
Information from: Norwich Bulletin, http://www.norwichbulletin.com
Copyright 2016 The Associated Press. All rights reserved. This material may not be published, broadcast, rewritten or redistributed.