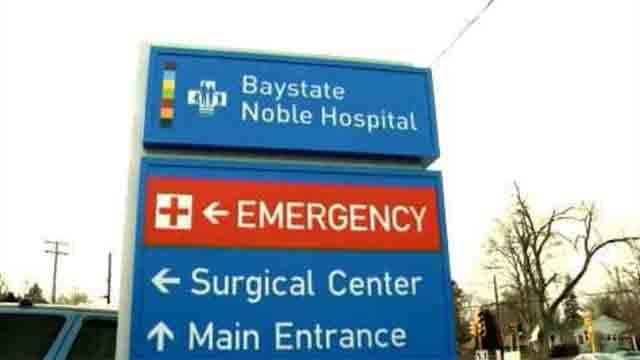 Baystate Noble Hospital in Westfield said nearly 300 people were potentially exposed during procedures between June of 2012 and April of 2013. (WFSB)
WESTFIELD, MA (WFSB) -
A hospital in Massachusetts is warning patients it may have been exposed to HIV and Hepatitis while undergoing colonoscopies.
Baystate Noble Hospital in Westfield said nearly 300 people were potentially exposed during procedures between June of 2012 and April of 2013.
The hospital said a lack of training on disinfecting equipment is to blame.
The affected patients have been notified so they can be screened for the illnesses.
Copyright 2016 WFSB (Meredith Corporation). All rights reserved.