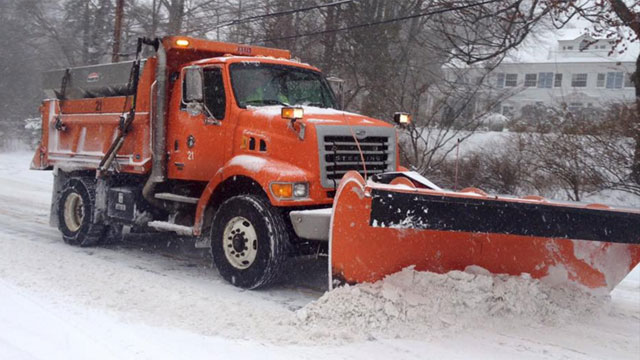 The town of Greenwich has declared a state of emergency effective at 4 p.m. Saturday. (@GreenwichCTPD)
GREENWICH, CT (WFSB) -
The town of Greenwich has declared a state of emergency effective at 4 p.m. Saturday, according to town officials.
The town is expected to receive around 20 inches of snow.
Parked vehicles should be moved off of snow emergency routes. Vehicles can be parked in town parking lots.
Residents are urged to remain off the roads as driving may be hazardous.
Flooding conditions are also possible along the coast.
In Greenwich, which is included in a blizzard warning, police said a CT Transit bus slid down a hill with seven riders on board. They said one of those rides was hurt with potential internal injuries. The victim was transported to Stamford Hospital.
For more information on the state of emergency in Greenwich, click here.
Copyright 2016 WFSB (Meredith Corporation). All rights reserved.