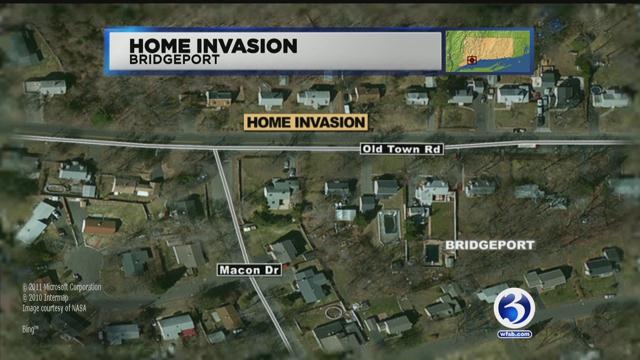 BRIDGEPORT, CT (WFSB) -
Three Sacred Heart college students were reported to be victims of a home invasion in Bridgeport on Saturday.
Police reported to a home on Old Town Road, regarding a home invasion/robbery and gunshots being fired.
A 40 caliber shell casing and one spent bullet fragment was found at the scene.
Police said three male suspects reportedly forced their way into the home through the front door, and assaulted three college students who were inside.
One suspect fired a hand gun, police said, and a downstairs area was ransacked by the suspects.
Police said the suspects were wearing dark clothing, and two were wearing black and orange ski masks.
A third suspect is described as having long curly hair, but had his face covered.
Two of the victims were transported to an area hospital for treatment.
Police said the victim's cell phones and a watch were reportedly taken during the incident.
Copyright 2016 WFSB (Meredith Corporation). All rights reserved.