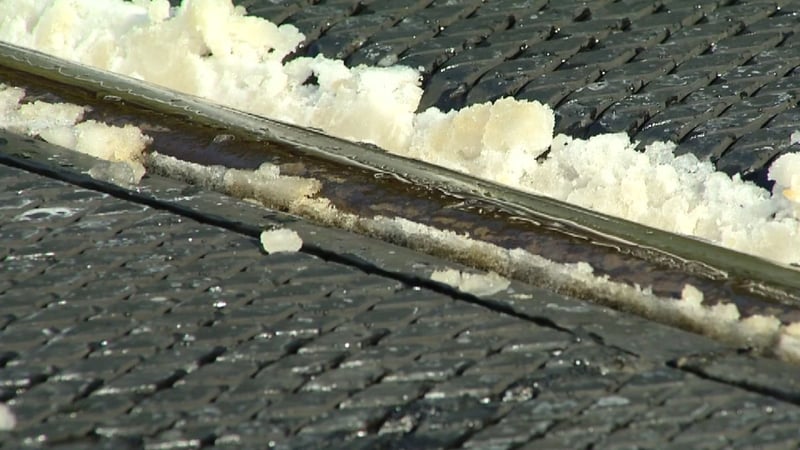 Metro-North commuter train struck a truck on tracks in Stamford on Sunday morning. (WFSB)
STAMFORD, CT (WFSB) -
A Metro-North train collided with a plow truck in Stamford on Sunday morning.
Metro-North officials said a small plow truck was struck by a commuter train on Riverbend Drive near Hope Street around 9 a.m. The plow was hit on the New Canaan branch, Stamford Fire Capt. Tom Gloersen said.
Upon arrival, firefighters determined that there was no driver or passengers in the plow at the time of the crash.
The operator of the commuter train headed said they could not stop in time to avoid hitting it.
No injuries were reported and there were no passengers on the train, since trains are not carrying passengers until noon.
Gloersen said the truck "had gotten stuck while attempting to cross the tracks" and while trying to move the vehicle, the driver got out of it before the crash.
Metro North safety and maintenance personnel inspected the train at the scene. Officials said no real damage to the train has been reported and it has since pulled into Stamford Yard.
Copyright 2016 WFSB (Meredith Corporation). All rights reserved.