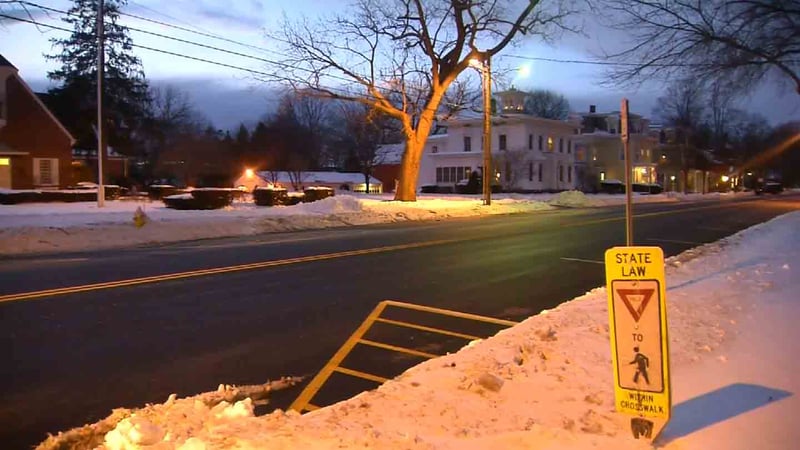 (WFSB photo)
GUILFORD, CT (WFSB) -
Winter Storm Anna pummeled the shoreline of Connecticut.
Guilford received the most snow in the state at 16 inches, according to Eyewitness News' meteorologists.
While the roads are clear, drivers were still warned to take it easy on Monday morning due to concerns of potential black ice.
The Early Warning Weather Tracker scoped out the conditions on Interstate 95 in Guilford where the roads looked pretty good.
However, with temperatures below freezing through the night and into the morning, people were urged to take it slow.
Some secondary roads may not be completely clear yet.
Temperatures are expected to hit near 40 degrees on Monday, meaning there would be more melting. Potential refreezing could create more black ice for the evening commute.
AAA recommended increasing the distance from the car in front by three times. It also said try not to change lanes.
For real-time traffic conditions, check out the WFSB traffic page here.
Copyright 2016 WFSB (Meredith Corporation). All rights reserved.