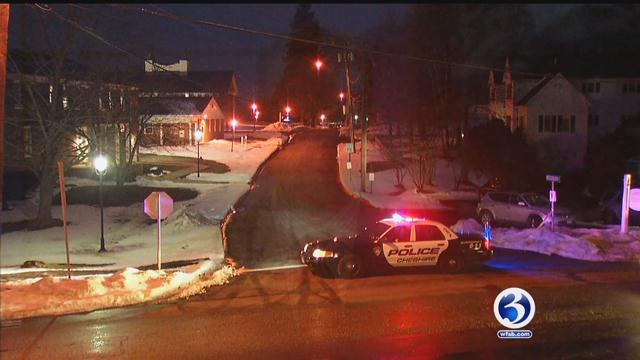 Cheshire Academy placed on lockdown after possible hazardous material on campus. (WFSB)
CHESHIRE, CT (WFSB) -
A potentially hazardous material situation prompted a lockdown at Cheshire Academy on Tuesday afternoon.
Cheshire Academy, which is located in the area of Main Street and Academy Road, was placed on lockdown after a group of students reported suspicious activity to the school at about 3 p.m. on Tuesday.
Police said there may have been hazardous materials in a boys dorm in the Von der Porten Hall. About 100 students were evacuated from the building.
On Tuesday evening, police said they were waiting to get search warrants to continue the investigation.
At about just before 10 p.m. on Tuesday, the scene was cleared and students were let back into the dorm.
Police said there was "no immediate threat to the safety of school faculty, staff, or students."
Cheshire Police Department is investigating along with the Cheshire Fire Department and the Emergency Services Unit of the State of Connecticut Department of Emergency Services and Public Protection.
The school is expected to resume as normal on Wednesday.
Copyright 2016 WFSB (Meredith Corporation). All rights reserved.