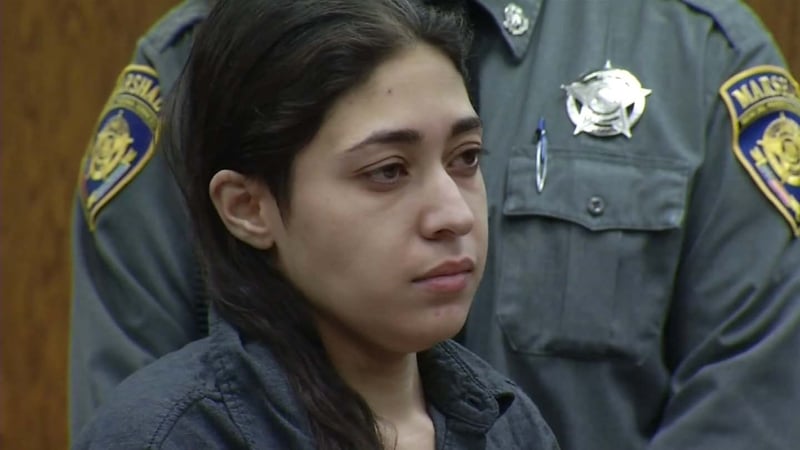 Veronica Reyes during a previous court appearance. (WFSB file photo)
BRISTOL, CT (WFSB) -
A Bristol woman accused of hanging two dogs from a tree and burying them in her backyard is scheduled to face a judge on Wednesday.
Veronica Reyes, 22, was arrested for the crime earlier this month.
During a court appearance last week, Eyewitness News learned that Reyes claimed she was hallucinating from drugs and antibiotics at the time of the hangings. She allegedly told police she felt her dogs verbally told her to hang them.
She's had brushes with the law before.
Officials said Reyes has two warrants out of Maryland for stealing a vehicle and assaulting an officer.
The story has attracted the attention of animal rights advocates from across the country. Some of them protested at last week's court date.
Since Reyes arrest, more than 10,000 people have signed an online petition asking that a judge ban her from owning a pet again.
She is due in Bristol Superior Court.
Copyright 2016 WFSB (Meredith Corporation). All rights reserved.